Sunnier Side of the Office
The Crazy Rich Case for Diversity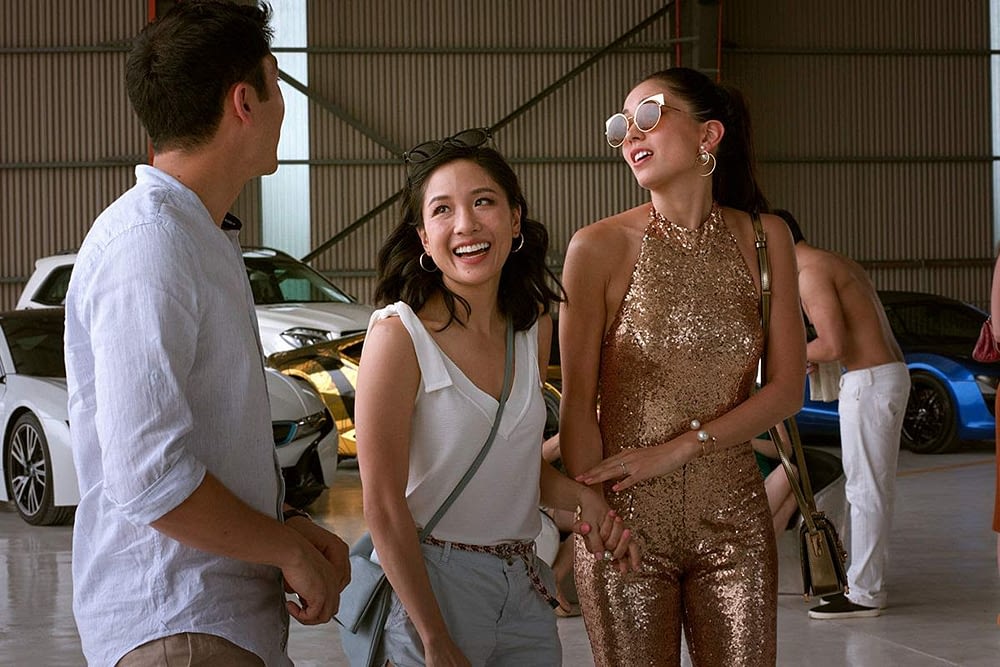 By: Ben Thomas
Crazy Rich Asians is a hit, smashing box office predictions. Like Black Panther earlier this year, the success of Crazy Rich Asians is more proof of audiences' desire for diversity in mainstream media.
As marketers and creatives, we're in the business of telling stories. The stories that resonate most are told with truth and humanity; they need to have something for people to connect with, to grab hold of, and to see themselves in. This isn't a new concept, but as marketers realize the value of new segments – for example, the buying power of Asian-Americans has reached $986 billion in 2017, and is projected to hit $1.3 trillion by 2022 – simple inclusion of ethnic groups shouldn't be the benchmark. Stories should show a respect of culture and an understanding of nuances between, and within, these groups.
It's also a lesson for marketers: take risks and challenge assumptions about what people want to see. Mainstream Hollywood rom-coms aren't generally seen as a beacon for racial diversity, but if ticket sales, social media and press coverage are anything to go by, Crazy Rich Asians proves nuanced portrayals of ethnic characters in stories we tell are not only incredibly important but commercially viable.
Ads On Netflix – It Might Be A Thing


By: Zuli Mohammad
Last week, Netflix announced the testing of pre-roll video ahead of user selected content. Pre-roll video will consist of program promotional spots. With this move, many believe Netflix is preparing its audience for the addition of paid advertising on the platform.
Competitors such as Hulu and Amazon are advocates for pre-roll as part of their non-subscription based model. By charging a monthly fee, Netflix has always held a firm stance that they wouldn't turn to advertising. However, Netflix runs many tests yearly and are interested in experimenting more with what video has to offer.
AdAge writes that if Netflix introduces pre-roll ads it would, "involve minimal pain for consumers while significantly increasing the volume of addressable inventory and restoring access to a significant number of high-value households "lost to advertisers" in the cord-cutting era."
The Internet is in Good Hands with this Latest Meme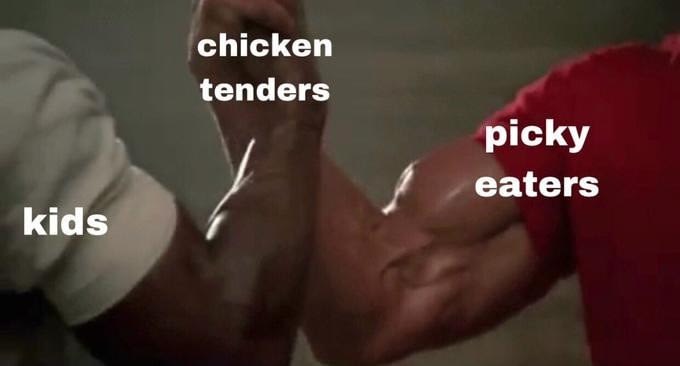 By: Jessica Gaylord
There's a new meme buzzing around social media, and this time it's very hands on.
It all began in the 1987 movie Predator, where Arnold Schwarzenegger and Carl Weathers greet each other with an exceptionally muscular handshake. While mocking this campy moment in Predator has apparently been happening for over a decade thanks to YouTube remixes, a DeviantArt painting of this machismo meeting is making its rounds on the Internet once again, but with the addition of object labeling.
Object labeling, according to NY Mag, is "the form of meme-making that allows users to re-contextualize popular images by designating objects in them as a stand-in for other concepts." A great example of this is the distracted boyfriend meme, which has seen an endless number of object labels:
A similar phenomenon has happened with the Epic Handshake meme, as it's otherwise known online. What's notable about this meme is that it shows the intersections of so many subcultures and that, despite their differences, they can find unity through commonality. It's like a Venn diagram, but much funnier.
What's more, the Epic Handshake meme has evolved beyond Predator. Stock images of multiple connected hands—probably meant to symbolize team work—has spawned more complicated handshake memes with even funnier results: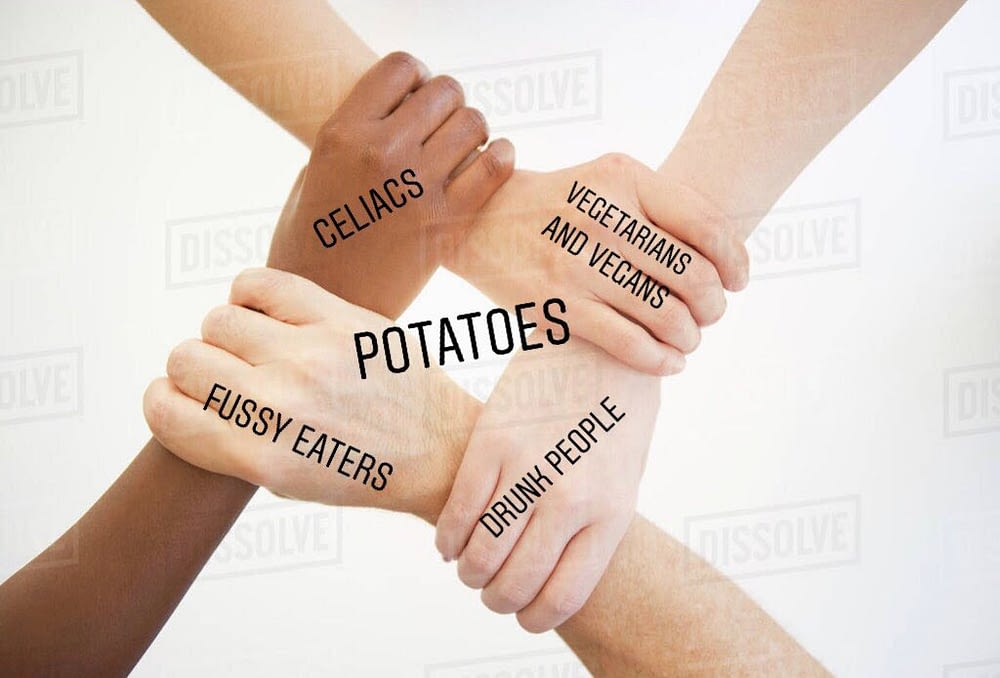 Does the handshake meme prove that Internet humor can bring us together despite our differences? Perhaps that's an overly-optimistic view of this latest trend, but I'll just leave this final meme here and let you decide: