Apple Launches on Instagram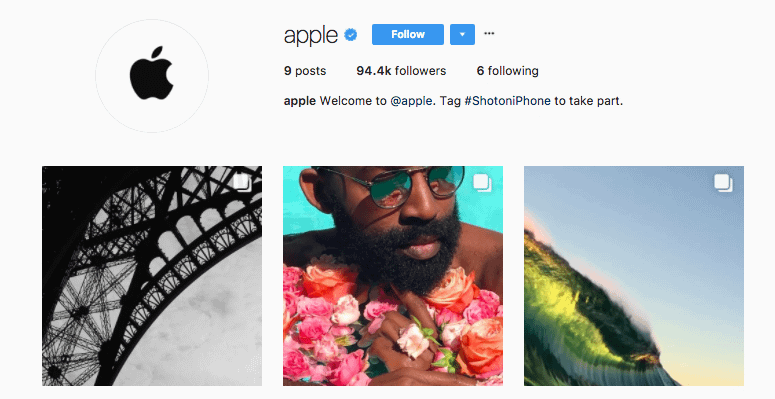 Apple is known for many things and their organic presence on social media is not one of them—until today.
They launched an Instagram account with select photos and videos from their #ShotoniPhone campaign. This is the first Apple social media account with organic content in its feed.
#ShotoniPhone campaign was social in nature but was first introduced via traditional out of home billboards with a campaign for the iPhone 6 in 2015. The campaign has lived on with social media user-submitted images tagged with, you guessed it, #ShotoniPhone.